Mobile Websites: Don't Lose Customers in a Flash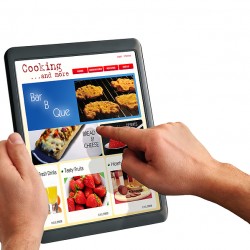 When you are sitting in a waiting room all by yourself, what is the first thing you do to occupy your time?
If you're like most people, you probably pull out your cell phone and browse the web.
In fact, in the United States, nearly ten percent of all web browsing is now performed from mobile or tablet devices – and here's a statistic that might surprise you – over 25 percent of U.S. mobile Internet users ONLY access the web via their mobile device!
What's more is that there are currently more than 5.3 billion people subscribed to mobile services worldwide.
That's a huge number and one that has already increased significantly, but it is estimated that it will double throughout the next five years.
So, what does all of this mean? You absolutely must make sure that your website is mobile friendly or can be made mobile friendly.
With the growth that the mobile arena continues to see, it is more important than ever for your site to be accessible by mobile devices.
No business wants to lose a potential customer, but you could be doing just that if you don't ensure that your site is accessible to everyone in your potential client base.
Your website's mobile capability should be discussed with your web designer. You want to make sure that your web designer is not using Flash and other technologies that are not completely mobile friendly.
There is so much to gain by ensuring that your site is mobile friendly, so make sure that you are not essentially writing those customers off before they even have a chance to access your site.