Parker Brothers Roofing Case Study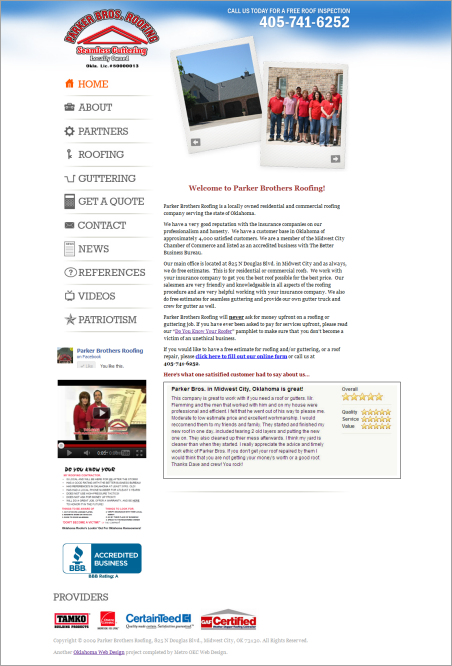 Project Overview
Parker Brothers Roofing is a locally owned residential and commercial roofing company serving the state of Oklahoma.
We completed a redesign of the Parker Brothers Roofing website. One main feature the company wanted was the ability to easily collect leads from the website and pass the customer information in real-time to a sales representative for follow-up.
We were easily able accommodate this request and subsequently the company received a new lead the very day we made this feature live!
The ownership of this company was very pleased with the new design and plans to refer us additional business from their partners.
Website Marketing Overview
We also optimized Parker Brothers Roofing website to show up in Google for some of its primary keywords. As an example, look at the screenshot below and see how Parker Brothers currently ranks #1 in Google for one of it's primary keywords "Oklahoma roofing contractor":