SEO: Optimization Primed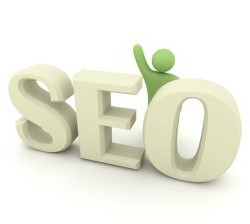 I briefly touched on search engine optimization (SEO) earlier in this report. I can't stress enough how important it is for your website and its overall ranking and millions of others agree with me.
Search engine optimization is imperative if you want your site to be seen by potential online customers.
Search engine optimization is achieved by carefully determining your keywords and integrating them strategically into your content. In addition, you need to ensure that your site's Meta tags and descriptions, title tags, images and video Alt tags are optimized as well.
Unfortunately, not a lot of people realize that there can be negative effects associated with poor SEO techniques. In fact, several people start websites every day and cram as many keywords as they possibly can into the content of their pages in an effort to be recognized by the search engines.
The result is often a spot at the very end of the search engine results.
SEO is an art. You can't just cram keywords into the content of your pages without thought or purpose. The search engines are a lot smarter than that and there are harsh penalties associated with keyword stuffing and other "black hat" techniques.
For this reason, discussing search engine optimization with your web designer is important. Any aspect of your site that your designer handles that can be optimized, should be optimized.
If your web designer will also be handling the creation of your website content, then you need to stress search engine optimization and discuss the keywords that you would like integrated.
You need to make certain that your website's SEO strategies meets the criteria to be picked up by the major search engines like Google, Bing and Yahoo.
If your web designer regularly performs SEO, then he or she should be aware of the favorable and unfavorable actions that these search engines focus on so that your site has the best chances to succeed possible.
Many will tell you that on page optimization is the key to a successful site, and that is partially true; however, more specifically, it is unique onsite optimization that the search engines love.
In addition, links coming into your site from other websites is another major contributor to overall SEO success.