Domain Names and Website Hosting
It is important that your business is easy-to-find on the Internet. Having a good quality domain name will help make sure your customers or clients can find your website.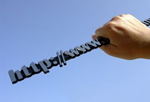 It is a good idea to have a domain name that either includes your business name or your primary product or service.
At Oklahoma Web Media, we can research to help you select the right domain name for your business.
In addition, you want to make sure your website is hosted by a reputable company that takes pride in what they do. It is absolutely vital to make sure your website is up when you need it to be, to ensure you do not lose out on sales or leads.
Oklahoma Web Media offers high quality website hosting that you can count on. In addition, we partner with a third party company to ensure that your website is up around the clock.
Click here to contact us or call us at 405-227-0575 today for your domain name and hosting solutions.