Web Site Design and Development Services
When it comes to designing and developing a website, it requires the talents of experienced, professional website designers and developers who understand and know how to use the best methodologies and technologies.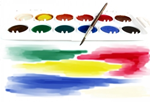 It's also important to create a functional yet engaging website that is search engine friendly and fully compliant will all current industry standards.
Since 2001, Oklahoma Web Media has worked alongside many businesses and organizations to build custom websites that increase online traffic and achieve online goals.
Our talented staff will design and develop a website that demonstrates originality and creativity, while still being functional, sophisticated and providing a professional business sense. The website will be an extension of the image of your business or organization and will help attract new customers or clients.
Oklahoma Web Media can help your business or organization by designing and developing a new website or help improve your current website. Our talented website team will:
Encourage visitors to take action by completing online lead forms and to make purchases, etc.
Focus on the usability of the website, including custom designed navigation tools to help facilitate and enhance the experience of those who visit the website and to make sure they visit again.
Provide a website that engages customers by using a unique design strategy that includes a user-friendly layout, amazing graphics, easy to read fonts and colors that are designed to keep their attention.
Help you establish your online credibility by exhibiting sophistication, professionalism and reliability through the website.
Allow you to take in the long-term success that can be established with a functional website that will increase website traffic and profits.
Ensure that your website stands out

above

your competition.
At Oklahoma Web Media, we guarantee a custom-made website that will have a unique look and is functional yet aesthetically pleasing for your customers or clients to visit.
To learn more, click here to contact us online or call 405-227-0575 today!