Social Media Intergration: It Matters More Than You Think!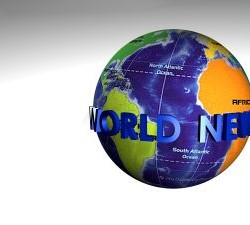 Social media has become the way of the world. It is the online version of "word of mouth" for businesses. Why? Well, mostly because anything mentioned within the realm of social media can spread like wildfire under the right circumstances.
For this reason, countless businesses have established a presence on a variety of popular social media sites.
What social media sites are the most popular? Facebook, Twitter, LinkedIn, YouTube, Flickr, Google+ and more are all very popular social media sites with millions of users.
In fact, as of 2011, Facebook had more than 640 million users. Twitter has more than 100 million people actively using the site to send out an average of 230 million daily tweets. If you choose only two social media sites for your business to use, these two should be the ones.
Even if you are not interested in taking advantage of social media now, you might find it beneficial and worthy of your time in the very near future. So is your website capable of social media integration? Will it or can it be? These are questions that you need to ask your web designer.
With more and more people using social media on a daily basis to communicate their likes, dislikes, interests and more, the benefits to businesses with an online presence is obvious. Social media matters.
Whether you realize it now or not, being able to link your social media sites to your website will give your business a bigger reach. It is also a fantastic way to save you money on advertising – especially if you handle your own social media posts.
With all of this said, it is imperative that you have the option to easily connect social media sites to your website. Yes, even if you don't think that you have time for it right now.  Should you decide to jump on board the social media bandwagon in the future, you can do so immediately.