Reputation & Online Review Management
It can take a long time for a business or organization to create a positive reputation or image online, but it can take just a split second for that reputation to be ruined by anyone with access to the web.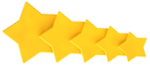 This could be an upset customer, a former employee, a competitor or a random person posting real or even false comments at the expense of your business.
No matter the situation, if a business has a bad online reputation the impact could be devastating. Loss of trust, respect and image are just the start.
We offer a variety of services to help businesses and organizations with online reputation management and monitoring. Take a look at the list below and feel free to contact us if you have questions.
Reputation Management Monitoring & Consulting Services

We will conduct a full-scale evaluation of your company's current online reputation status. We will then provide your company with our recommendations on how to either repair your existing reputation and/or insulate your company from future potential negative reputation attacks. This can be either a one-time service or ongoing depending on your needs and budget.
Reactive/Crisis Reputation Management Services
For companies currently struggling with negative search listings, content or bad customer reviews, we can implement our crisis reputation management program. We will immediately develop a full-scale plan to improve your reputation and begin implementing it immediately. We will work closely with your team to develop positive company image content for search engines.
Proactive Reputation Management Services
It is our belief that the best offense is a great defense. It is a lot easier to protect or insulate a company from negative reputation attacks than it is to react to them. With our proactive reputation management services, we will evaluate your organization's current online reputation and identify potential vulnerabilities.
We will focus on creating positive content about your organization to remove the vulnerable listings from page one of search results. We will also likely recommend implementing a customer review acquisition strategy to insulate your company from negative online reviews.
Customer Review Monitoring & Acquisition Strategies
It has never been easier for unhappy customers to hurt a company than it is today. There are a plethora of websites where consumers can leave reviews about your business or organization and they can say pretty much anything they want. The bad thing is you can't do much about it.
Many websites have limited or no policies regarding the removal of negative reviews. Your only course of action is to constantly monitor incoming reviews, react to them accordingly and develop a strategy to get your satisfied customers to leave reviews. Simply getting your happy clients to leave reviews can effectively insulate your business from potential negative ones in the future.
Don't let your good reputation get tarnished!  It's important to be proactive so click here to contact us or call us at 405-277-0575 for your free evaluation now!